Beijing Continental Grand Hotel
Address: No.8 Beichen Dong Road, Chaoyang District,Beijing P. R. China 100101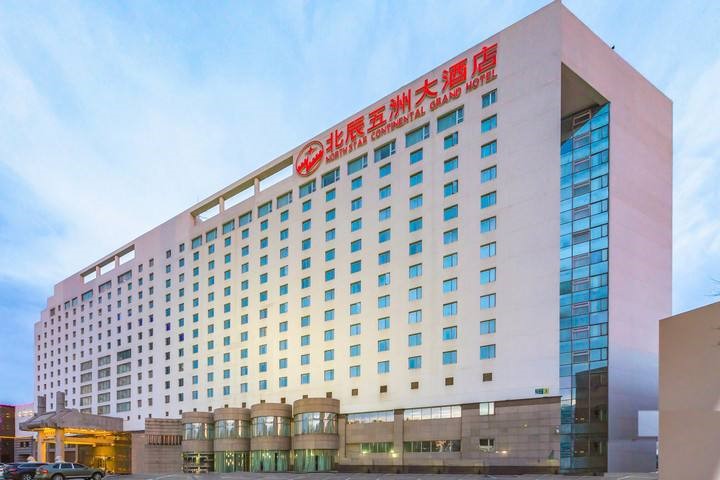 Beijing Continental Grand Hotel is a comfortable and convenient 4 star hotel with 531 rooms and many different types of rooms, restaurants of unique style and multi-functional conference rooms. The restaurants can provide featured foods, like Chinese and western style cuisines and Japanese teppanyaki. The hotel is connected to the Beijing International Convention Centre, which is 2-3 minute walk distance.
North Star Huiyuan Prime Hotel 
Address: No.8 North Star East Road, Chaoyang District, Beijing, China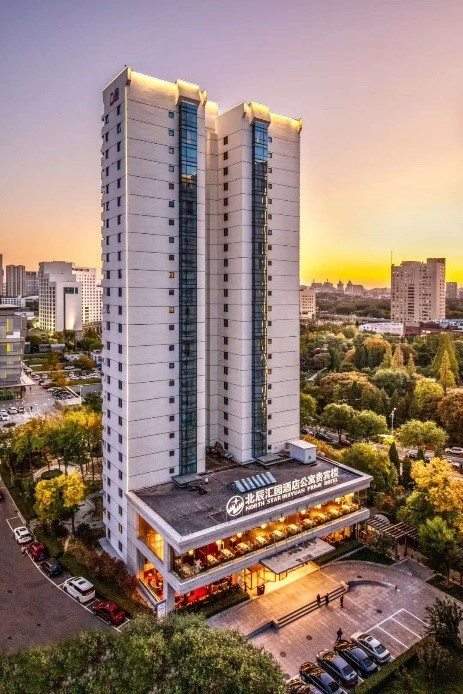 Beijing North Star Huiyuan Prime Hotel located in the famous Asian games village in Beijing, the North Star Huiyuan Prime Hotel is only one road way from the China National Stadium-Bird's Nest and China National Aquatics Center-Water Cube, and 15 minutes' walk away from the Conference News Center and the main venue. The hotel is a high-grade hotel and apartment product elaborately built according to the facilities level and service standard of five-star hotel. The North Star Huiyuan Prime Hotel has a total of 342 guest rooms, which are geared to different business, tourism and conference markets.
    The North Star Huiyuan Prime Hotel is equipped with restaurant, lobby bar, conference room, business center, fitness club and reading room. Rongshuyuan restaurant in the Prime Hotel can supply delicious dishes and can accommodate 160 people at the same time, with 5 high-grade private rooms, providing an excellent place for business banquets, friends and relatives.
    By virtue of high-quality guest rooms, high-level service and high-grade supporting facilities, the Prime Hotel enables the guests staying there to experience a warm, comfortable, private and convenient wonderful enjoyment.
    In 2016, North Star Huiyuan Prime Hotel won the "Crystal Award", the highest award of China hotel association.
North Star Yayuncun Hotel
Address:No.8 North Star East Road, Chaoyang District, Beijing, China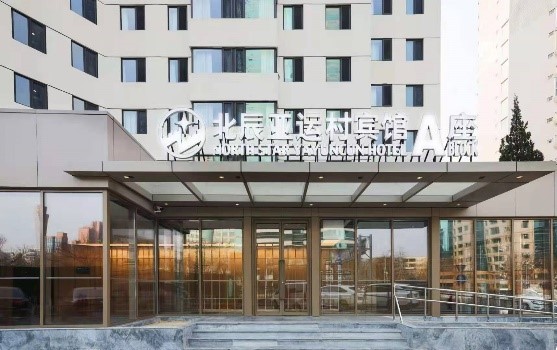 North Star Yayuncun Hotel belongs to Beijing Beichen Industrial Co., LTD. It is a three-star tourism hotel assessed by Chaoyang District Tourism Commission. The hotel is located in the Asian Games Village, North Fourth Ring Road, Chaoyang District, Beijing, only one road away from the National Stadium (Bird's Nest), and 1.3 kilometers away from the Water Cube as the crow flies. It is the core of the Asian Games Village Central
Business District, Zhongguancun , BICC and CNCC. It is 19.5 kilometers away from the Capital Airport, 13.1 kilometers from The Beijing West Railway Station, and 8.5 kilometers from the Forbidden City. Subway Line 5, Line 10 and Line 15 run through the city, and the transportation lines are easily accessible.
    North Star Yayuncun Hotel consists of A, B, C three buildings, with A total of 502 sets of rooms from standard rooms to three-room suites, 380 sets of common post-meeting rooms. The room is equipped with standard guest bed, satellite TV (can receive TV programs from more than 50 countries and regions including China), free WIFI, 24-hour hot water, etc. It can meet the different accommodation needs of individual business travelers, conference and exhibition groups at home and abroad.