APEMC 2022 Conference Report
By Er-Ping Li (Symposium President), Jun Fan and En-Xiao Liu (TPC Chairs)
Entering the nineth month of the year, the weather in Beijing was quite comfortable, the sky is cheerfully clear, and the sun is happily shining. The Beijing International Convention Center was warmly opening its arms and quietly awaiting all the delegates and guests attending the 13th Asia-Pacific International Symposium on Electromagnetic Compatibility & Technical Exhibition (APEMC 2022), to take place shortly September from 01 to 04 September 2022. Inside the convention centre, the grand stage was laid out neatly and beautifully for the upcoming Opening Ceremony cum Keynote Speech sessions in the afternoon of 02 September (see Fig. 1).
Fig. 1. Views of outside and inside the Beijing International Convention Center.
Tough Prelude, Tougher OC
These recent few years, our world, our work and our life have been largely shaped by a small virus. At one time, it seemed quite hopeful that the APEMC 2022 could be attended physically by delegates both at home and from abroad. The situation later took unexpected turns and posed enormous challenges to the APEMC 2022. It turned out that the symposium had to be postponed twice. Though the road to this year's APEMC was tortuous, the organizing committee (OC), helmed by Prof. Er-Ping Li, the Symposium President, has never lost hopes but worked together diligently and persistently to quickly adapt to the fluid situations. For the symposium Program book alone, the OC updated it more than 100 times since March this year, though this haste made a bit waste sometimes, but to defy the challenging situation, the OC would rather err on the side of fast actions. The prelude to the APEMC 2022 was tough, but the OC was tougher to prevail till the end.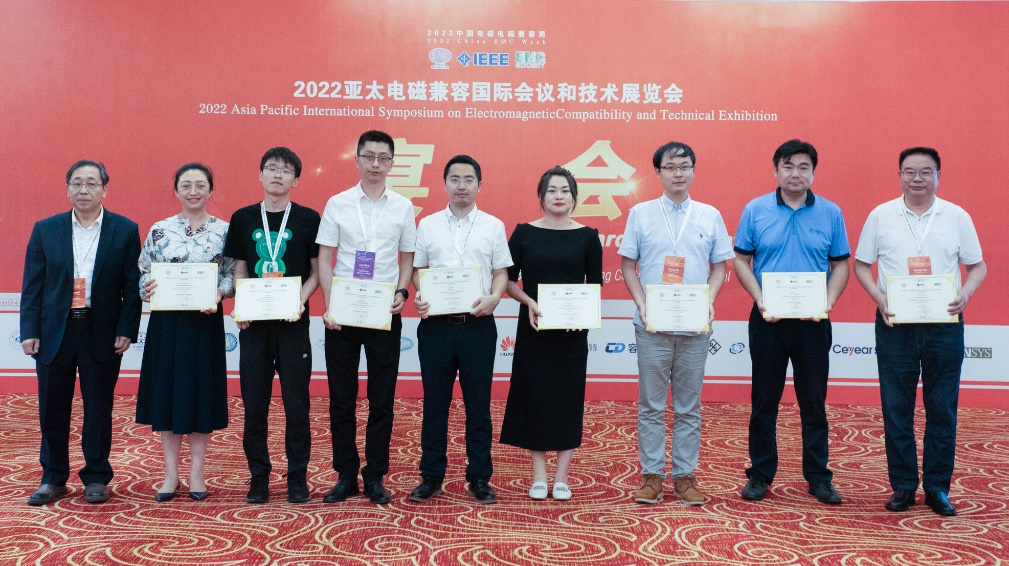 Fig. 2 Part of the APEMC organizing committee members at the banquet dinner gathered on stage for photo-taking with certificates of appreciation in hands, from left Erping Li, Sara Gou, Zheming Gu, Zhang Ling, Li Da, Lina Zhao, Shurun Tan, Wei Feng and Wenyan Yin..
Grand Opening, Inspiring Keynotes
The opening ceremony of the APEMC 2022 was held as scheduled at 1:30pm (Beijing time) on 02 September. The APEMC President, Prof. Er-Ping Li opened the ceremony (Fig. 2) by giving a welcome address to all the delegates both onsite and online. Subsequently Prof. Donglin Su, in her capacity as the EMC Week General Chair, delivered a bilingual welcome address. Then the Guest of Honour, Prof. Rong Zeng, Vice President of the Tsinghua University made an opening address with official declaration of the opening of the APEMC 2022. Dr Vignesh Rajamani, President of the IEEE EMC Society, joined online from Phoenix, Arizona to address the delegates on behalf of the society. His speech was well received for his clear message to all the members and non-members that the IEEE EMC Society is determined to be a global society for the EMC communities worldwide and it will continue its strong long-term support to the APEMC symposium.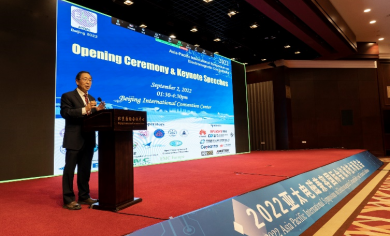 Fig. 3. The APEMC President, Prof. Er-Ping presided at the Opening Ceremony and the Keynote Speech Sessions.
Fig. 4. Guest of the Honor Prof. Rong Zeng from Tsinghua University and IEEE EMC Society President Dr Vignesh Rajamani addressed the onsite and online audiences.
Prof. Er-Ping Li proceeded to preside the Keynote speech sessions. The first keynote speech was delivered by Dr Donglin Su, Professor of the Beihang University and Academician of the Chinese Academy of Engineering. Leveraging her vast experience and expertise in system-level EMC, Prof. Su provided some deep insights about the big trends and challenges of Electromagnetic Compatibility to Electromagnetic Safety. She also touched upon the topic of grooming EMC talents issues.
Fig. 5. Prof. Donglin Su delivered her keynote speech, and Prof. Erping Li presented a token of appreciation to Prof. Su after the talk..
The second keynote Speech was delivered by Dr Xiaoning Qi, Vice President, Alibaba Group. His speech was centred around chip design from evolution to innovation in this great era of Smart Everything, and everything being connected anywhere and anytime, in response to the evolving quests of organizations embracing cloud and edge computing solutions.
Fig. 6. Dr Xiaoning Qi delivered his keynote speech and received a token of appreciation after his talk from Prof. Erping Li.
The third keynote speech was delivered by Ms Christina Geßner, Vice President, Rohde & Schwarz, Germany. She discussed the latest mega trends influencing EMC & interference testing and how to prepare for current & future industry challenges, be it consumer, medical, automotive, industrial, aerospace or military, in order to ensure a safer & more reliable connected world.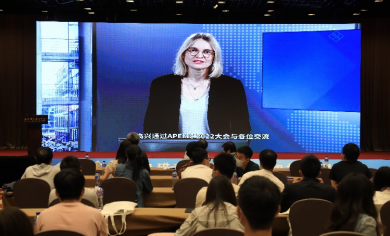 Fig. 7. Ms Christina Geßner,Vice President, Rohde & Schwarz ,delivered her keynote speech via Zoom video.
The inspiring and though-provoking keynote speeches aroused great interests and enthusiasm in the audience. The questions and answers segment brought the keynote speech session to a new height, full of sparkling ideas, keen exchanges, penetrating perspectives, moments of enlightenment, as well as all ears, loud applauses, hearty smiles (see Fig. 8 & 9).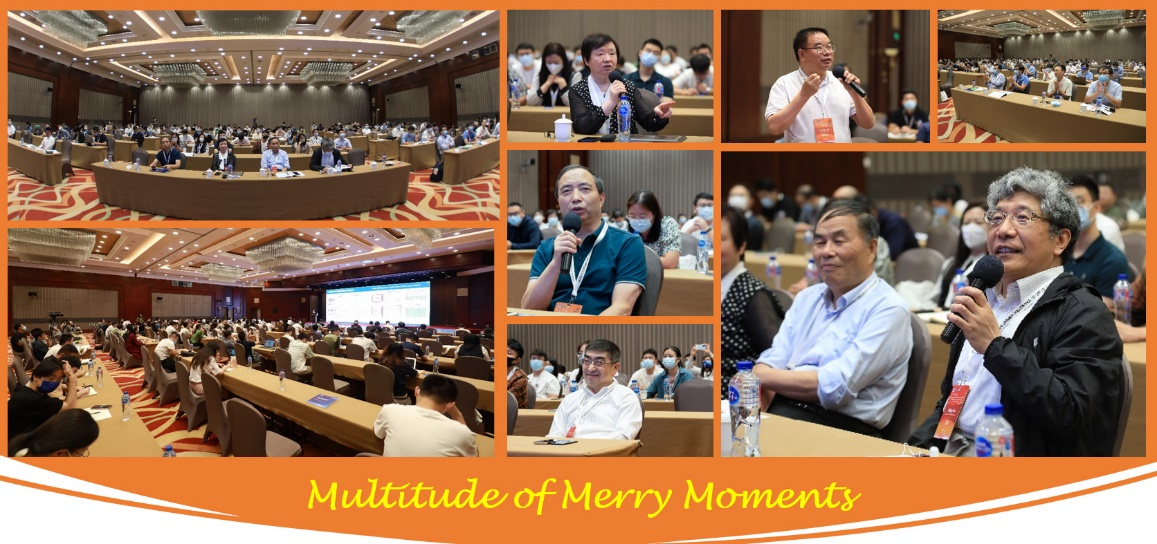 Fig. 8. Memorable moments of the keynote speech session.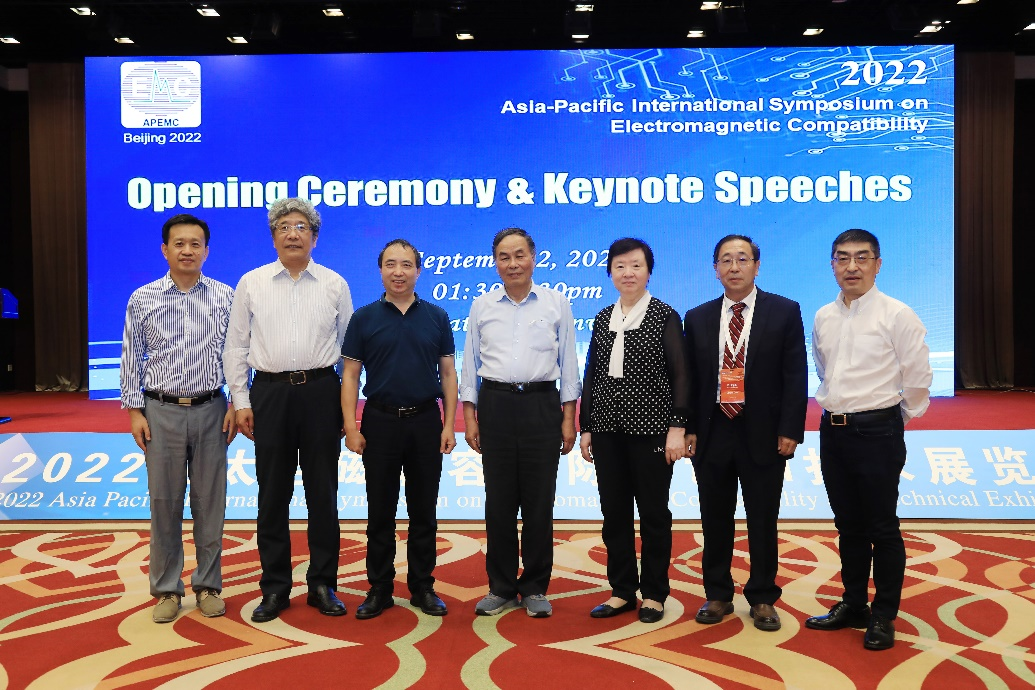 Fig. 9. (Left to right) Weidong Zhang and Xiang Cui (North China Electric Power University), Yuan'an Liu (Beijing University of Posts and Communication), Zhenghe Feng(Tsinghua University), Donglin Su (Beihang University), Er-Ping Li (Zhejiang University), and Xiaoning Qi (Alibaba Group) poised for a group photo.
What a keynote speech session! Over 150 onsite delegates thoroughly enjoyed the session, so do the nearly 3,000 delegates, both at home and abroad, who watched live the entire opening ceremony through Zoom and official webinar platforms.
Rich Program, Great Audience
Since its inception in 2006 in Singapore, APEMC has grown to become one of the three most influential EMC forums in the world with deep roots in the Asia-Pacific region. It provides an indispensable platform for EMC researchers and practitioners to get together, talk to one other, exchange and bounce ideas. It was heartening that despite the pandemic challenges, the APEMC 2022 eventually received more than 300 high-quality full-length as well as abstract papers. These papers brought together the latest R&D results of nearly 750 authors and co-authors from 19 countries and regions across three continents. They covered comprehensively not only traditional topics such as electromagnetic compatibility, electromagnetic environment, electromagnetic safety, electromagnetic standards, but also emerging ones, such as intelligent networked vehicles, electric vehicles, new energy, chip EMC, 5G EMC, and so on.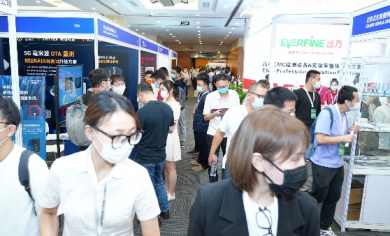 Fig. 10. The APEMC technical exhibition drew a large crowd..
The APEMC 2022 kick-started on Thursday featuring 14 workshop sessions by well-known experts at home and abroad. From Friday to Sunday, five parallel sessions ran concurrently, with additional two poster presentation sessions. The symposium also presented two industrial forums. The technical exhibition in conjunction with the symposium attracted both national and international exhibitors that showcased their latest technologies, products, services and solutions.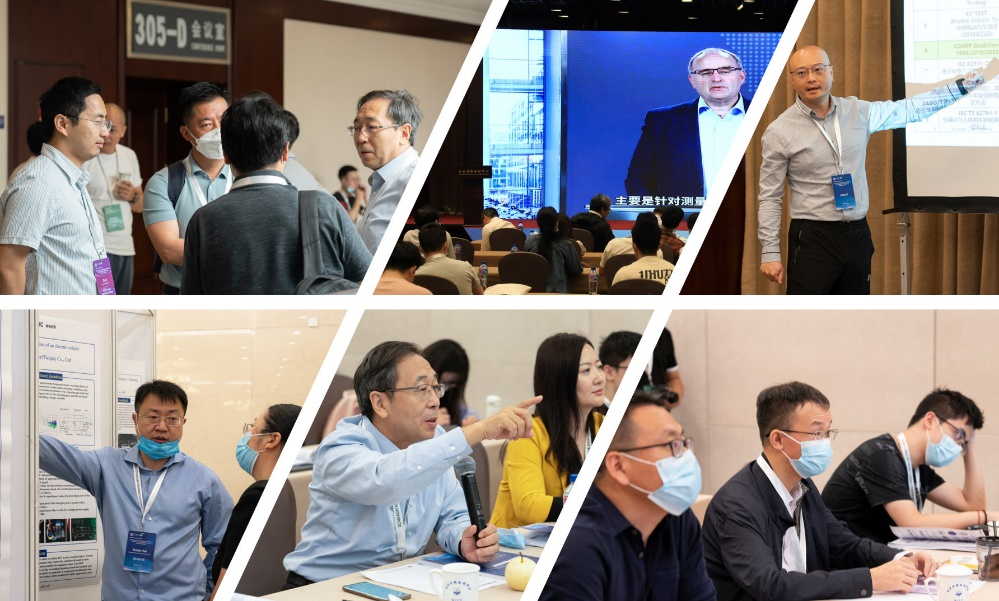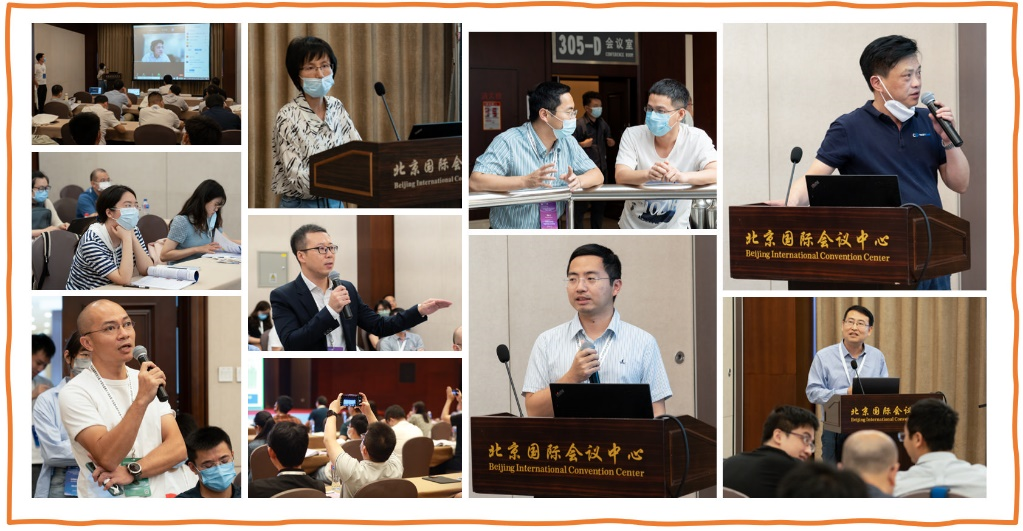 Fig. 11. Snapshots of delegates mingling and interacting with one another during technical sessions.
Almost all the registered delegates attended the 4-day symposium, either on-site or online. The last few sessions in the last day were eagerly attended by delegates till 5pm, for example, more than 40 people attended the workshop of Power Electronics EMC in the last session of the last days.
Glamorous Banquet, Glittering Night
Food, wine, delicacies, friendship, awards, and appreciations excited endless waves of happiness, celebration, enjoyment, relaxation in all delegates at the symposium banquet on 03 September. Best student papers, best symposium papers, best abstract were formally presented to the jubilant recipients. Asia-Pacific Young Scientist Awards were bestowed to the budding yet outstanding scientist. Token of appreciations were a big way of saying thank-you to the valuable corporate sponsors and dedicated organizing committee members.

Fig. 12. Banquet dinner with high awards and deep appreciations
What a glamorous banquet and a glittering night!
An End is a New Beginning
Sincere appreciations to all the heroes, who have worked together to produce the 2022 version of the APEMC symposium as well as make it meaningful and impactful, —– all the authors, speakers, reviewers, workshop and session organizers, sponsors, exhibitors, Technical Program Committee, Organizing Committee, volunteers, friends, and guests!
Thanks to the EMC Europe for the collaboration and support!
As the Chinese saying goes, "Every banquet will sure come to an end." But never mind, the end is just another new beginning!
See you all at future APEMC and other EMC symposiums!