AFJ Instruments Suzhou Co., Ltd.
苏州安辐捷电子科技有限公司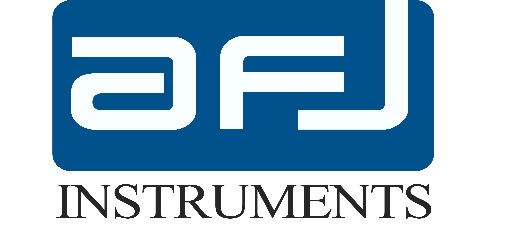 意大利AFJ是专业的EMC仪器制造公司,位于米兰,致力于研创信赖度高与具经济效应的仪器并依循电磁兼容(EMC),射频监控,安规产品,电子测试与量测以及工业设备领域的各项标准要求来提供符合世界各国的测试需求。
产品包含依据国际性电磁干扰,欧规及产品标规要求并符合传导/辐射电磁干扰量测之傅立叶(FFT)技术研制基础之电磁干扰测试接收机,喀呖(断续)分析仪,人工网络,灯具量测三环天线(Van Veen Loop Antenna),灯具对人体暴露辐射之量测探头(Van Der Hoofden Test Head)与量测传导器,用于工业、汽车和军事应用的EMC测试的宽带功率放大器。
AFJ以优秀的技术,完善产品功能以及具竞争的性价比,能满足客户的测试需求。
AFJ is a professional EMC instrument manufacturer located in Milan, Italy, dedicated to the development of reliable and cost-effective instruments and standards in the field of electromagnetic compatibility (EMC), radio frequency monitoring, safety products, electronic testing and measurement and industrial equipment to meet the testing needs of the world.
The products include an electromagnetic interference test receiver based on the international electromagnetic interference, European standard and product standard requirements and in accordance with the conducted/radiated electromagnetic interference measurement Of Fourier (FFT) technology, Click (discontinuous) analyzer, artificial network, lamp measurement of Van Veen Loop Antenna, Van Der Hoofden Test Head and measuring transmitter, wideband power amplifier for EMC testing in industrial, automotive and military applications.
AFJ can meet customers' test requirements with excellent technology, perfect product functions and competitive cost performance.
Contact Person:York Ye 叶琦
Tel.:0512-50125796
E-mail: york@afj-china.cn
URL: www.afj-china.cn
ALBATROSS PROJECTS RF TECHNOLOGY (SHANGHAI) CO., LTD.
奥尔托射频科技(上海)有限公司

Albatross Projects的前身是德国SIEMENS公司,其所有EMC业务的起源都是从Siemens AG开始。
–         1929年在柏林Siemens & Halske AG成立销售部;
–         1930年,第一个由木结构和铜箔为医疗应用制作的法拉第笼面世;
–         1947年,Siemens开始进入EMC测试场地领域;
–         1970年,EMC业务成为Siemens AG五个分支之一;
–         1989年,建Siemens Matsushita Components GmbH,EMC成为该合资公司的主营业务;
–         1999年,Siemens Matsushita EMC由公司管理层收购,随后Albatross Projects GmbH(APG)在德国Nattheim成立。两个主要的关键技术,屏蔽和RF吸波材料的供应商成为新公司的股东,并且原来Siemens EMC系统的关键人员均加入到了新公司;
–         2010年,Albatross Projects收购了Emerson & Cumming Microwave Products NV的电波暗室业务;
如今,Albatross Projects Group业务已遍布全球,在美国、中国、印度成立了全资子公司,成为RF屏蔽、EMC、MW测试暗室和吸波材料领域的佼佼者,为全球各地的用户提供各种暗室产品和安装服务,用户范围覆盖政府机构、国防军事、交通运输、工业、医疗和私人客户。
定制化的解决方案、专业的技术支持、长期的合作共赢
——这是Albatross Projects坚持不懈的追求
Contact Person:Chen Yu 陈瑜
Tel.:021-64341110
Email: chen_yu@albatross-projects.com.cn
Http://www.albatross-projects.com
ATS Technology Limited
广州众测电子科技有限公司

ATS众测是从事于试验室建设技术服务的专业公司,拥有多专业的、具有二十多年产品检测认证、试验室建设与管理的专家团队,包括电磁兼容(EMC)、环境可靠性与安规等方面。
ATS众测致力于产品技术法规、标准和检测技术研究,能为客户提供试验室建设技术方案咨询、试验室建设规划与监理服务,以及检测技术培训等。
ATS众测拥有20多年EMC标准与测试经验的EMC专家团队,熟悉各领域的EMC标准、测试仪器和系统,是众多国际知名品牌EMC设备和测试软件国内授权代理商;销售与集成各类测试仪器设备、测试系统,具备强大的EMC系统集成能力,可以提供交钥匙EMC实验室建设工程服务。
ATS is professional testing solutions provider with more than 20 years experience in lab engineering and lab management, product testing and certification in many technical fields such as EMC (Electro-Magnetic Compatibility), environmental and reliability testing, electric safety testing and performance testing, chemical and material testing, acoustic testing and so on.
ATS is dedicated to research on technical regulation, standards and testing technology, and provide lab consulting and engineering, testing technology training.
At the same time, ATS sells and integrates test instruments and systems such as EMC testing equipments and systems, environmental and reliability testing equipments, chemical and material testing equipments etc.
ATS cooperate with different test equipment manufactures in many fields, so as to provide professional and cost-effective lab construction solutions according to difference requirements, and assure the test lab can meet the requirements of ISO/IEC 17025 and related test standards.
ATS is the authorized agent of various famous EMC instruments and software manufactures, and has an international know-how EMC experts team with more than 20 years EMC standardization and testing experience. ATS has powerful capability of system integration and can provide turn-key EMC project service.
Contact Person:Jane Wu  吴洁
Tel.:+86-20-87556133
Fax:+86-20-87556131
E-mail:jane.wu@ATSolutiong.org; wujie1707@163.com
URL:www.ATSolution.org
BEIJING BEIHUA XINXIANG SPECIAL MATERIAL TECHNOLOGY PTY. LTD.
北京北化新橡特种材料科技股份有限公司

北京北化新橡特种材料科技股份有限公司(以下简称新橡科技)成立于2001年7月,是中关村科技园区国家高新技术企业。公司主要从事特种混炼胶及制品、电磁屏蔽高导电橡胶、导热界面材料、包覆型导电粉体、无卤阻燃电缆料及热塑性弹性体产品的研发、生产和销售。
目前公司拥有3个生产基地,分别位于北京市密云经济开发区-功能橡胶材料生产基地、江苏宜兴军民融合产业园-无卤阻燃电缆料生产基地、广东江门电镀园区-导电粉体生产基地,厂房面积总计约20,000余平米,员工200余人。
Beijing Beihua Xinxiang Special Material Technology  PTY.Ltd. was established in July 2001. It is a national high-tech enterprise in Zhongguancun Science and technology park. The company is mainly engaged in the R & D, production and sales of special rubber compounds and products, electromagnetic shielding high conductive rubber, thermal conductive interface materials, coated conductive powder, halogen-free flame retardant cable materials and thermoplastic elastomer products.
At present, the company has three production bases, which are located in Beijing Miyun Economic Development Zone – functional rubber material production base, Jiangsu Yixing military civilian integration Industrial Park – halogen-free flame retardant cable material production base, Guangdong Jiangmen electroplating Park – conductive powder production base, with a total plant area of more than 20,000 square meters and more than 200 employees。
Contact Person:Peng  He  贺鹏 
Tel.:010-64439746—633
Fax:010-64439746—801
E-mail: hepeng @bhxxpt.com
URL:www.bhxxpt.com
Beijing Jia Zhao Hua Ming Electronic Technology Co., Ltd.
北京嘉兆华明电子科技有限公司

北京嘉兆华明电子科技有限公司,是RIGOL品牌的签约授权代理商。RIGOL(普源精电科技股份有限公司)于1998年成立,作为全球测试测量行业的创新者,RIGOL所设计研发的产品深受客户支持与喜爱,且已成为全球电子测试测量行业的优秀品牌之一。RIGOL主要产品为示波器、频谱仪、射频信号源、任意波发生器、直流电源、万用表等通用仪表的国内制造商。
嘉兆华明主要业务为国内外多品牌高科技测试测量仪器在中国大陆地区的代理推广,同时公司有维修中心负责仪器仪表的维修、租赁及二手仪器业务。所代理推广的测试测量产品的主要应用领域包括:通用射频微波测量、电磁兼容测试、电磁环境辐射场强测试、电磁环境仿真、移动通信测试、可编程精密交直流电源等各种通用测试仪器仪表。产品主要应用于航空、航天、卫星通信、军事通信及铁路通信领域的测试与生产。主营品牌是Vectawave-AR-RIGOL-Narda-HILO-AE-Ametek-Solar-ETS -Schwarzbeck-Montena- FCC-Ettus-NoiseKen-IZT-DBM等。
Beijing Jiazhao Huaming Electronic Technology Co., Ltd. is the authorized agent of RIGOL brand. RIGOL (Puyuan Jingdian Technology Co., LTD.) was established in 1998. As an innovator in the global test and measurement industry, the products RIGOL designs and develops are deeply supported and loved by customers, and have become one of the outstanding brands in the global electronic test and measurement industry. RIGOL is a domestic manufacturer of oscilloscopes, spectrum meters, RF signal sources, arbitrary wave generators, DC power supplies, multimeters and other general instruments.
JiaZhao Huaming's main business is the agent promotion of multi-brand high-tech test and measurement instruments in mainland China, and the company has a maintenance center responsible for instrument maintenance, leasing and second-hand instrument business. The main application areas of test and measurement products include: general RF and microwave measurement, electromagnetic compatibility testing, electromagnetic environment radiation field intensity testing, electromagnetic environment simulation, mobile communication testing, programmable precision AC and DC power supply and other general testing instruments. The products are mainly used in the testing and production of aviation, aerospace, satellite communications, military communications and railway communications. The main brand is Vectawave-AR-RIGOL-Narda-HILO-AE-Ametek-Solar-ETS -Schwarzbeck-Montena- FCC-Ettus-NoiseKen-IZT-DBM and other brands.
Contact Person:Fendy Zuo 左韦
Tel.:15810354669
E-mail: fendy_zuo@jiazhao-ar.com
BEIJING JITAI ELECTROMAGNRTIC TECHNOLOGY CO., LTD.
北京吉太电磁科技有限公司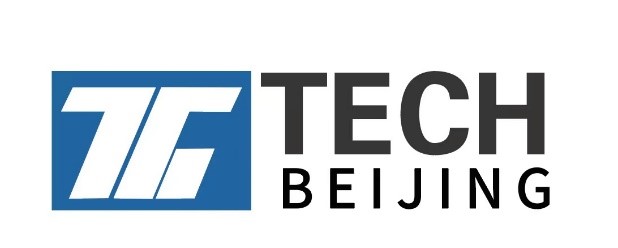 北京吉太电磁科技有限公司,成立于2017年,公司位于北京市丰台区和义文化产业园D座。
 我们,以"自主、科学、质量、服务"为公司的理念,致力于打造国内顶级的电磁兼容设备。公司目前自研场强探头、低噪声放大器、点频源、有源拉杆天线等。场强探头频率覆盖5kHz~60GHz,最高场强可到3000V/m;低噪放频率涵盖20MHz~40GHz;点频源频率和功率可根据客户定制。我们可为EMC检测及计量/校准实验室提供专业、可靠的测试设备及配套产品。
我们拥有专业的技术开发团队;专业的测试调试、技术支持、售后维护团队;先进的仪器设备、设施。凭借先进的技术、卓越的产品、完善的服务,目前我公司已为国内多家EMC测试机构提供服务,产品已遍布北京、上海、广州、武汉、成都、西安、无锡、宜昌等地区。赢得客户的信任与好评。
我们探头系列产品具备以下优势:第一,性能指标优异:其频率范围、工作场强、灵敏度、线性度等 性能指标完全等同于国外进口探头产品;第二兼容功能强大:硬件方面能够与现有探头监视仪FM7004A及光 供接口单元FL7000相兼容,软件方面能够与现有的R&S等厂商的测试软件完美兼容。可在现有测试系统上实现透明扩展与升级;第三售后服务质量承诺:出现任何故障,12小时内响应,72小时完成维修或更换损坏器件,在探头维修期间可提供同型号探 头替换产品供用户使用,实现维修期间零等待;第四用户定制:可根据用户需要,定制特殊工作频率及场强幅度;第五质保期:3年。
我们期待成为您忠实的朋友和合作伙伴,共创互惠双赢的未来。
Contact Person: Zhuo Feng  冯卓
Tel.:15201515284
E-mail: jitai_tech@163.com
URL: www.jitaitech.cn
Beijing Taipaist Technology Development Co., Ltd.
北京泰派斯特科技发展有限公司

北京泰派斯特成立于1997年,是国内较早从事电磁兼容(EMC)、电磁防护和防信息泄漏(TEMPEST)的专业公司,致力于为客户提供一站式的电磁兼容、电磁安全与电磁防护解决方案、产品和技术服务。
我们的产品包括:屏蔽材料、导热材料、吸波材料、滤波防护组件、电磁加固设备、电磁干扰定位和测试设备等。
公司的业务覆盖航空、航天、兵器、中电、中船等各大军工集团。二十多年来,泰派斯特为陆军、海军、空军、火箭军、战略支援部队和联勤保障部队的众多信息化、智能化装备提供了电磁安全与电磁防护解决方案。为装备定型提供了强力技术支撑,保障了装备在复杂电磁环境下遂行作战任务的能力,为多项国家重点工程做出了贡献。
公司获得了北京市政府《高新技术企业》认证、ISO9001C质量体系认证、具备武器装备承制单位资格认证以及武器装备科研生产单位三级保密资格认证资质。拥有各类专利50余项,主导制定国家行业标准1项,参与制定国家军用标准2项。
未来,泰派斯特将坚持以军工为基点,辐射轨道交通、新能源、医疗、电力等民用领域。以务实严谨的态度,专业扎实的能力,致力于成为电磁兼容行业的领导者,打造电磁兼容行业第一品牌,为中国国防事业保驾护航。
Founded in 1997, Beijing Taipaist is an early professional company engaged in electromagnetic compatibility (EMC), electromagnetic protection and information leakage prevention (tempest) in China. It is committed to providing customers with one-stop electromagnetic compatibility, electromagnetic safety and electromagnetic protection solutions, products and technical services.
Our products include: shielding materials, heat conducting materials, microwave absorbing materials, filter protection components, electromagnetic reinforcement equipment, electromagnetic interference positioning and testing equipment, etc.
The company's business covers aviation, aerospace, weapons, China Electronics, China Shipbuilding and other major military industrial groups. For more than 20 years, tepast has provided electromagnetic security and electromagnetic protection solutions for many information and intelligent equipment of the army, Navy, air force, rocket force, strategic support force and joint logistics support force. It provides strong technical support for equipment finalization, ensures the ability of equipment to carry out combat tasks in complex electromagnetic environment, and has made contributions to a number of national key projects.
The company has obtained the Beijing Municipal Government's "high tech enterprise" certification, iso9001c quality system certification, the qualification certification of weapons and equipment manufacturing units and the three-level confidentiality qualification certification of weapons and equipment scientific research and production units. It has more than 50 patents, led the formulation of one national industry standard and participated in the formulation of two national military standards.
In the future, tepasite will adhere to the military industry as the basic point and radiate the civil fields such as rail transit, new energy, medical treatment and electric power. With a pragmatic and rigorous attitude and professional and solid ability, we are committed to becoming a leader in the EMC industry, building the first brand in the EMC industry and escorting China's national defense.
Contact Person:Youchen Li  李筱晨      
Tel.:18612003632
Fax:010-68885848
E-mail: lixc@tempest-emc.com
URL: www.tempest-emc.com/
Beijing XUTEC Technology Co., Ltd.
北京信测科技有限公司

北京信测科技有限公司,是测试与测量解决方案的设计者。我们致力于让你的测试过程更轻松,测试结果更准确。
因为你和你的试验室有持续进化的需求,我们在全球挑选合适的测试测量产品,并按照中国标准及使用调整,来呼应这种需求。过去的十余年,我们已经和全球超过二十家软硬件生产厂家建立汽深度合作关系。包括作为其中4个国际知名品牌在中国的总代理;另外十多个品牌在中国的一级代理。基于这些深度的合作,我们得以海纳全球智慧,用轻松的测试来为你提供精准的测试测量结果。
– 为保持服务于你的专业水准,信测团队持续参与国际交流,实时更新行业前沿知识;
– 我们也参与中国标准制定的工作组、参与国内专家的课题研究,保持对于中国市场趋势把握的准确性;
– 信测每年还在各个城市举办多场技术研讨会,和你一起持续认知升级;
– 我们还特别感谢你给我们分享全球的好产品,信测现在合作的许多品牌正是由你促成,你的信息让我们价值共生。
我们通过覆盖全国各地的经销商联盟给你提供贴近的服务。经销商和信测的应用支持团队配合,对你的需求做出精确的梳理。配置方案时,我们不但立足于你当下的需求,更关切于你未来的发展前景,确保你的方案在未来5年不过时。
为保证你工作中良好的仪器使用体验,信测组建了专业的技术支持团队,无论你从哪里购买的设备,信测的技术服务中心都提供安装调试、使用培训、维修保养的服务。我们还联合了国外的仪器生产商,在中国建立技术服务中心,目前已经建立了4个国际品牌的中国甚至亚太地区的技术服务中心。为你的全球产品提供近距离的本地专业服务。
Beijing XUTEC Technology Co., Ltd. is a Chinese provider of test and measurement solutions. We are committed to making your testing process easier and your test results more accurate.
Because you and your laboratory have the needs of continuous evolution, we select suitable equipment from around the world, and adjust them according to Chinese standards and use to respond to such needs. In the past years, we have established in-depth cooperation relationships with more than 20 manufacturers around the world. Including being the general distributor of 4 internationally renowned brands in China; the directly distributor of more than ten other brands in China. Based on this in-depth cooperation, we are able to provide you with accurate measurement results with easy testing.
– In order to maintain the professional level of serving you, the XUTEC team will continue to participate in international exchanges and update the innovate knowledge.
– We also participate in the working group of Chinese standards, and participate in the research of domestic experts, so as to maintain the accuracy of grasping the trend of the Chinese market.
– XUTEC also holds technical seminars in various cities every year to continuously upgrade cognition with you.
– We also especially thank you for sharing the world's good products with us. Many brands that XUTEC is now cooperating with are driven by you, and your information makes us value symbiotic.
We provide you with close services through dealers covering all parts of the country. Dealers cooperate with XUTEC support team to make precise diagnosis of your needs. When configuring the solution, we are not only based on your current needs, but also care about your future development prospects to ensure that your solution will suit for next 5 years.
In order to ensure a good experience of using the equipment in your work, XUTEC has set up a professional technical support team. No matter where you buy the equipment, XUTEC's technical service center provides installation and commissioning, use training, maintenance and repair services. We also cooperate with original manufacturers to establish technical service centers in China. At present, we have established 4 technical service centers for China and even in for Asia-Pacific region. Local professional service close by for your global products.
Contact Person:(J.K.) Xu Jiankun徐剑坤
Tel.:+86 10 8482 9240
Fax:010 8482 9245
E-mail: info@xutec.cn
URL:www.xutec.cn
Beijing Yifeng Technology Co., Ltd.
北京亦锋科技有限公司

北京亦锋科技有限公司成立于2019年9月3日,是一家集微波测试产品研发及射频微波、电磁兼容相关产品代理于一体的高科技企业,公司位于北京市亦庄经济技术开发区,目前自主研发的产品包括:定向天线、宽带全向天线、衰减器、滤波器、滤波器切换单元、电测环境自动测试系统、电磁兼容测试系统、射频测试屏蔽室、微波暗室等产品。
公司代理的产品包括Montena/AR/AE Techron/Solar/Lumiloop/Schwarzbeck等。
Beijing Yifeng Technology Co., Ltd. was established on September 3, 2019.  Beijing Yifeng Technology Co., Ltd. is a high-tech enterprise integrating the research and development of microwave test products and the agency of RF microwave and electromagnetic compatibility related products. Omnidirectional antenna, attenuator, filter, filter switching unit, automatic test system for electrical measurement environment, electromagnetic compatibility test system, RF test shielding room, microwave anechoic room and other products.
The products represented by the company include Montena/AR/AE Techron/Solar/Lumiloop/Schwarzbeck, etc.
Contact Person:Alvin Li 李剑, Vivian Wei魏宁
Tel.:13811340387, 15127278022
Fax:010 – 6789 1690
E-mail: alvin_li@yifengtech.com.cn; vivian_wei@yifengtech.com.cn
BUAA EMC Technology Institute
北航电磁兼容技术研究所

北京航空航天大学电磁兼容技术研究所(以下简称研究所)是北京航空航天大学直属研究所。研究所前身为建设于1984年的北航电磁兼容学科,1990年开始承担型号论证工作,1998年承担特种飞机型号研制中的电磁兼容工作内容,1998年参与总装电磁兼容定型试验系统论证,2006年获国务院学位办批准设立"电磁兼容与电磁环境"博士学位授权并获批设立"北航电磁兼容试验室",2011年获批设立"北航电磁兼容技术研究所"。
研究所定位于国内领先世界一流的专业电磁兼容技术研究机构,现有人员150余人。具备理论分析、工程设计、系统集成、试验评估、问题整改、培训服务的全价值链能力。在国家自然科学基金、国防基金、国家安全重大基础研究、国家重大科学仪器专项、国防探索项目、国家重大型号研制及高新工程条件保障建设等支持下,研究所已经形成了以电子科学与技术基础研究、战场电磁环境下电磁兼容性设计检测与评估、系统级电磁兼容测试系统研制、电磁兼容测试方法研究、电磁态势可视化、特种天线设计、雷达目标特性分析、射频识别技术等为发展方向的研究格局,具备坚实的学术研究基础和丰富的工程实践经验,是国内独具特色的电磁兼容研究所、
曾获得国家技术发明一等奖1项(2018年),国家科技进步二等奖2项(2007年、2012年),国防科学技术一等奖4项(2006、2010、2011、2017年),拥有授权发明专利100多项。
研究所肩负"忠于国家、献身国防"的神圣职责和庄严使命,提出的自顶向下、系统级量化的电磁兼容与设计方法成功应用在多款直升机和特种飞机的研制中,缩短了装备研制周期、提升了研制过程质量控制,被多个主机厂所采用;研究所为31、32、33等基地研制的电磁兼容测试系统得到了广泛应用,提升了基地试验能力;在多年积累的测试经验和设备研制等基础上,成功研发了国内首台电磁发射要素分析仪、精确多频传导EMS快速检测系统、大范围电磁分布探测系统、便携式电磁干扰快速检测系统、环境感知和辐射源定位系统等测试系统,填补了国内空白;在多年积累的算法、数据库基础上,开发出了系统级电磁兼容性设计平台、电磁环境数据库、电磁兼容性测试、电磁兼容性质量管理等软件,具有完全的自主知识产权,为大型系统设计提供了有效手段。
Contact Person:Bo Wu  吴波
Tel.:010-82314558   15901126533
Fax:010-82316256
E-mail: bhemc@buaa.edu.cn
CHANGZHOU PIONEER ELECTRONIC CO., LTD.
常州派涅电子有限公司

常州派涅电子有限公司,是一家专业服务于国防军工、航空航天、电子信息产品的高端技术配套产品供应商,专注于EMI/EMC解决方案,集高科技产品的研发、设计、生产、销售和代理于一体,是一家综合性的科技密集型企业。我们与合作伙伴共同努力,为客户提供定制产品及解决方案,行业覆盖:国防军工、航空航天、通信设备、医疗设备、数据存储、网络设备、汽车电子、光伏风力等新能源产业。
我司产品:EMI / EMC电源滤波器,屏蔽配件(屏蔽门、屏蔽窗、通风波导窗)和屏蔽材料(铍铜簧片,导电泡棉,导电胶带,金属丝网)以及整屏蔽房及电波暗室项目。我司拥有电磁屏蔽实验室和相关配套测试设备为产品提供测试,也可以为客户提供EMC整改服务
公司秉承"诚信、专业、高效的理念,致力于缔造品牌,产品和技术服务的核心竞争力,为客户提供优质的产品以及卓越的服务。
EMCPIONEER is one of the leading manufacturer and supplier focus on the EMC/EMI market in China.
EMCPIONEER designs, manufactures and installs the RF Shielded Enclosures, Anechoic Chambers and MRI Cages for military, commercial and medical facilities. We manufactuer and supply a wide range of RF shielding products, as Power Filter,Signal Filter ,RF Shielded Door,Honeycomb Vent, ,RF Window,BeCu Finger Gasket,Wire Mesh, Foam Absorber,Ferrite Tile and other shielding components. EMCPIONEER`s products are widely used in the field of the information security, measurement & detection, postal and telecommunication,aerospace,military,power testing, government institutions,laboratory,university,electronics industry and others.
Our engineers and workers with over 10 years experience will work together with you from the design to final installation.Our factory with advanced fabrication facilities allows us to provide high quality ,short delivery time and low cost shielding solutions.
High quality products and excellent service help us win many stable and creditable customers all over the world.
EMCPIONEER slogan:  Credible,Professional & Efficient
Contact Person:Catherine Jiang  姜桂波
Tel.:13584549327
Fax:86 519 86955963
E-mail: Catherine@emc-emi.com
Dassault Systèmes (Shanghai) Information Technology Co., Ltd.
达索系统(上海)信息技术有限公司

达索系统成立于1981年。作为一家为全球客户提供3D体验解决方案的领导者,达索系统为企业和客户提供虚拟空间以模拟可持续创新。其全球领先的解决方案改变了产品在设计、生产和技术支持上的方式。达索系统的协作解决方案更是推动了社会创新,扩大了通过虚拟世界来改善真实世界的可能性。达索系统为140多个国家超过22万个不同行业、不同规模的客户带来价值,被美国《商业周刊》评为"10家不为人熟知但却正在改变世界的欧洲公司"之一。
在中国,达索系统的3D体验解决方案已经在12个行业有成熟且深入的应用,包括航空航天、汽车、船舶、工业设备、高科技、建筑、消费品、包装消费品、生命科学、能源、采矿以及商业服务。达索系统为行业客户提供了量身定做的解决方案,帮助其进行产品创新、协同和管理、加速市场反应并提升核心竞争力。
此外,达索系统的身影早已出现在中国近年来很多家喻户晓的项目的背后。鸟巢国家体育场、CCTV新址以及天津的地标性建筑津塔等在中国建筑业极具影响力的作品,均采用了达索系统的解决方案进行设计或模拟。举世瞩目的国庆六十年阅兵仪式的3D彩排、2010年上海世博会的实体园区和网上世博以及牵动国人之心的国产大飞机C919项目,也均有达索系统解决方案的贡献。
Dassault Systèmes, the 3DEXPERIENCE Company, provides business and people with virtual universes to imagine sustainable innovations.  Its world-leading solutions transform the way products are designed, produced, and supported.  Dassault Systèmes' collaborative solutions foster social innovation, expanding possibilities for the virtual world to improve the real world.  The group brings value to over 220,000 customers of all sizes, in all industries, in more than 140 countries.  It has been rated as one of the "ten little-known European companies that are changing the world" by the Business Week magazine.
In China, the Dassault Systèmes 3DExperience solutions have been applied maturely and deeply in 12 industries, including Aerospace & Defense, Transportation & Mobility, Marine & Offshore, Industrial Equipment, Architecture, Engineering & Construction,  High-tech, Consumer Goods, Consumer Packaged Goods-Retail, Life Sciences, Energy, Process & Utilities, Natural Resources, Financial & Business Services.
Contact Person:Elaine ZHOU
Tel.:135 2437 7050
E-mail:elaine.zhou2@3ds.com
URL:https://www.3ds.com/

ETS-Lindgren 的历史可以追溯到1932年,总部在美国德州奥斯汀,其母公司ESCO是一家美国的上市公司。作为全球性的EMC测试和无线测试的解决方案供应商,公司致力于为全球客户构建成功的测试解决方案,如EMC暗室和EMC测试系统、无线终端测试的OTA系统、 混响暗室及HIRF系统、天线测试的暗室和系统、以及各类天线和场强探头,并以不断的技术创新在行业居以领先地位。2002年8月以来,ETS-Lindgren先后在中国成立全资子公司—北京凌昆电磁技术有限公司和凌昆科技(天津)有限公司,两者共同构成了ETS-Lindgren China,服务于中国客户。公司成立以来已成功在国内安装了数百个电波暗室、屏蔽室、EMC测试系统和OTA系统。
追求卓越,是我们不变的选择!
Ets-lindgren was founded in 1932 and headquartered in Austin, Texas, USA. its parent company ESCO is a listed company in the United States. As a global supplier of EMC testing and wireless testing solutions, the company is committed to building successful testing solutions for customers around the world, such as EMC Chamber and EMC testing system, OTA System for wireless testing, reverb Chamber and HIRF system, antenna testing Chamber and system, as well as various antennas and field probes. With continuous technological innovation, the company occupies a leading position in the industry. Since August 2002, ETS Lindgren has successively established wholly-owned subsidiaries in China – Beijing Lindgren E.M Technology Co., Ltd. And ETS-Lindgren Technology (Tianjin) Co., Ltd., which together constitute ETS Lindgren China to serve Chinese customers. Since its establishment, the company has successfully installed hundreds of anechoic chambers, shielding chambers, EMC test systems and OTA systems in China.
Beyond Measure!
Contact Person:Andi  Wang  王富丽
Tel.:010-82730877
Fax:010-82730880
E-mail: ets-lindgren china@ets-lindgren.com
URL:www.ets-lindgren.com
HANGZHOU EVERFINE EMC TECHNOLOGY CO., LTD.
杭州远方电磁兼容技术有限公司

杭州远方电磁兼容技术有限公司是远方信息(股票代码:300306)控股子公司,专业从事电磁兼容仪器、测试系统、系统集成方案和实验室交钥匙工程的研发、制造、销售、工程施工、技术服务于一体的EMC整体解决方案和服务提供商。
远方公司是国内最早独立进行全系列电磁兼容产品研发的国家火炬计划重点高新技术企业。公司建有企业院士工作站、博士后工作站、企业技术中心、省级研发中心等科研平台。经过多年的技术积累和发展,远方公司的EMC产品已远销全球70多个国家和地区,广泛应用于汽车电子、医疗、电动工具、照明、家电、IC&半导体、电力电子、通讯、军工等领域。
公司以雄厚的技术实力、一流的发展理念,长期致力于EMC专业事业,并为客户提供优质的产品、全面的解决方案和专业的技术服务。让每一位客户更加满意。
EVERFINE EMC Technology Co.,LTD is a Sub-Company of EVERFINE Corp.(Stock Code: 300306),specializing in EMC compatibility instrument, test systems, systems integration solutions and laboratory turnkey project research and development, manufacturing, sales, engineering construction, technical services in one of the EMC overall solutions and services provider.
EVERFINE is the first national torch plan key high-tech enterprise to independently develop a full range of EMC products in China. EVERFINE has academician workstation, post-doctoral workstation, enterprise technology center, provincial R&D center and other scientific research platforms. After years of technology accumulation and development, EMC products of EVERFINE have been exported to more than 70 countries and regions in the world, widely used in automotive electronics, medical, power tools, lighting, home appliances, IC& semiconductor, power electronics, communications, military and other fields.
With strong technical strength and first-class development concept, EVERFINE is committed to EMC professional cause for a long time, and provides customers with high-quality products, comprehensive solutions and professional technical services. Make every customer more satisfied.
Contact Person: Eden 金可欣
Tel.:0571-86699998
Fax:0571-86673318
E-mail: emc-2@emfine.cn
URL:www.emfine.cn
Jiashan Frankonia EMC Co., Ltd.
嘉善法兰克尼亚电磁兼容有限公司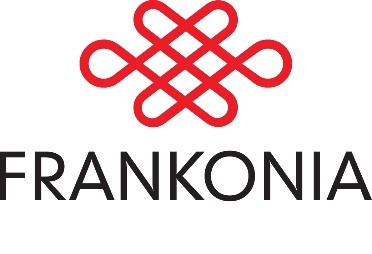 Frankonia集团成立于1987年,致力于提供能满足日益增长的专业化电子及汽车领域测试环境需求的EMC实验室解决方案,努力成为定制产品以及最新尖端产品需求客户的首选合作伙伴。
EMC测试实验室行业是一个高科技的创新且不断变化的利基市场,超过30年的行业经验使Frankonia始终处在全球EMC行业的领导地位。
我们的电波暗室涵盖了全球范围内不同行业的测试业务,我们的客户来自检测机构、电子设备制造工业、汽车工业以及军工行业等,凭借我们的专业性,灵活性,高品质和高技术,我们可以提供面向全球面向未来的EMC解决方案。
The Frankonia Group was founded in 1987 as a solution provider for EMC laboratories,meeting the increasing demand for highly specialized testing environments for the electronic and automotive industry, strives to be the preferred partner for customized and state-of-the-art solutions.
The EMC testing industry is a highly technical, innovative and fast-changing nicheindustry.With morethan30 years ofexperience to date, Frankonia maintains its leading position in EMC solutions worldwide.
Frankonia's Anechoic Chambers are part of testing laboratories in different industries all over the world. Customers from commercial testinstitutes, manufacturersof electronic devices, With our expertise, flexibility, quality and a high degree of technology, we generate future-proof solutions on a global scale.
Contact Person: Donna  李怡
Tel.:0573-84731590
Fax:0573-84731558
E-mail: sales@emc-frankonia.com
URL:www.emc-frankonia.com
Jiangsu Safe Electromagnetic Environment Technology Co., Ltd.
江苏森服电磁环境技术有限公司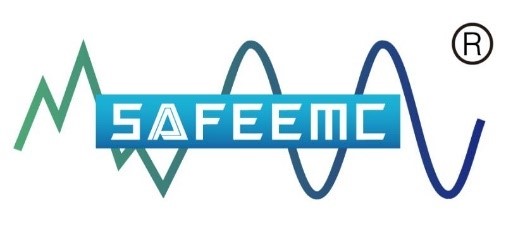 江苏森服电磁环境技术有限公司致力于EMI/EMC电源滤波器、信号滤波器的研发与生产及专注于电磁兼容领域产品的配套与服务。公司有电磁兼容测试室和电磁兼容工程师,可为军用、民用类客户进行前期产品的选型指导与测试;可为产品提供完善的技术支持与售后服务。
公司先后通过:ISO9000质量体系认证、GJB5792-2006军用信息安全认证、CE认证等。公司能在 2-3 周内为客户提供 0.5A~2000A 各种规格的单相、三相、交直流电源滤波器、信号滤波器、并且可为有特殊要求的顾客设计和定制滤波器,以帮助您的设备有效地抑制沿电源线传输的电磁干扰,满足电磁兼容(EMC)规范的要求。
公司生产的EMI/EMC电源滤波器、信号滤波器应用于:
电波暗室、屏蔽机房、伺服变频、电力电源、通信通讯、铁路等行业.
Contact Person:Dashun Sun 孙大顺
Tel.:+86-519-88368688 85616002
Fax:+86-519-85619002
E-mail:safe@safeemc.com
URL: www.safeemc.com
Ningbo DetooLIC Technology Co.,Ltd.
宁波德图科技有限公司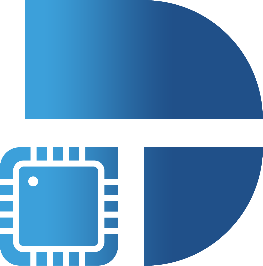 宁波德图科技有限公司致力于解决后摩尔时代由于集成电路工作频率上升带来的电磁兼容性和信号完整性问题,以及应对芯片制程与材料革新所带来的新型物理问题,如功率完整性和热稳定性问题。凭借核心技术团队在EMC/SI/PI/EMI领域多年的工业界和学术界工作经验积累,德图掌握了电磁算法、多物理场耦合算法、异构先进封装参数提取算法和高速数字链路的设计优化算法等核心算法,更透彻的理解了EDA工具的用户交互体验。德图将打造一个集SiP多物理仿真工具、异构先进封装参数提取工具、三维电磁场工具和高频高速电路分析工具为一体的综合EDA平台,客户可以利用德图的技术、产品和服务,帮助客户实现商业价值。
Ningbo DetooLIC Technology Co., Ltd. is dedicated to solving the problems of EMC and signal integrity in the post-Moore era caused by the increase in the operating frequency of IC, as well as new physical problems brought about by chip process and material innovation, such as power integrity and thermal stability issues. With the core technical team's years of experience in industry and academia in the field of EMC/SI/PI/EMI, DetooLIC has mastered core algorithms such as electromagnetic algorithms, multi-physics field coupling algorithms, heterogeneous advanced package parameter extraction algorithms and high-speed digital link design optimization algorithms, and more thoroughly understands the user interaction experience of EDA tools. DetooLIC will build a comprehensive EDA platform integrating SiP multi-physics simulation tools, heterogeneous advanced package parameter extraction tools, 3D electromagnetic field tools and high-frequency high-speed circuit analysis tools, Clients can leverage technology, products and services of DetooLIC to realize business value.
Contact Person:Qiusen He 何秋森   
Tel.:18380582006
E-mail: heqiusen@detooltech.com
URL:www.detooltech.com
RuiFeng RF Technology (Shanghai) Co., Ltd.
芮锋射频技术(上海)有限公司

芮锋射频技术(上海)有限公司(简称RFT)总部位于上海张江高科技园区盛大天地源创谷。公司专业提供电磁屏蔽场地整体解决方案。包括各类屏蔽室、电波半(全)暗室、微波暗室和混响室以及相关的材料和配件。可完成暗室系统的总体设计、工程安装和测试方案等交钥匙工程及技术咨询一体化服务。
公司拥有独特的自有电磁屏蔽技术和工艺,在国内拥有生产加工工厂及专业的工程设计和施工团队。并且和欧洲著名厂家荷兰COMTEST公司有着深层次的合作。不仅是COMTEST公司电波暗室(包括屏蔽门,吸波材料)的代理商,而且传承COMTEST多年专业的EMC知识和多年的技术经验。通过技术创新和改进始终保持公司在微波暗室、电波暗室、混响室领域的活力,掌握着业内最前沿的技术,并提供一流的技术服务。
Ruifeng RF Technology (Shanghai) Co.,Ltd. (Abbreviation: RFT) is headquartered in Zhangjiang High Tech Park, Shanghai. The company specializes in providing overall solutions for electromagnetic shielding sites. Including all kinds of shielding rooms, EMC chambers, Microwave chambers and reverberation chabmers, as well as relevant materials and accessories. It can complete turnkey engineering and technical consulting integrated services such as overall design of chambers, project's installation and test system.
The company has its own unique electromagnetic shielding technology and workmanship, and has production and processing factory and professional engineering design and installation teams in China. And it has deep cooperation with COMTEST, a famous European manufacturer. RFT is not only the agent of COMTEST's anechoic chamber (including shielded doors&gates and absorbers), but also inherits COMTEST's many years of professional EMC knowledge and technical experience. Through technological innovation and improvement, RFT has always kept its vitality in the field of microwave chamber, EMC chamber and reverberation chamber, mastered the advanced technology and provided first-class technical services.
Contact Person: Zhixing Cao 曹智鑫,  Hongwei Shen 沈宏伟
Tel.:158 0210 5872, 158 0210 5395
Fax:021-6106 3899
E-mail: sales@rft-system.com
URL:www.rft-system.com

《安全与电磁兼容》是工业和信息化部主管、中国电子技术标准化研究院(CESI)主办的双月刊,它是唯一专门介绍电子、电气、通信等产品安全和电磁兼容技术的国家正规出版物(CN 11-3452/TM, ISSN 1005-9776)。创刊于1989年,一直保持着其前瞻性、专业性、实用性、知识性等特点,为读者提供最新的政策法规、认证程序、测试方法,以及最前沿的研究技术、学术信息等。
《安全与电磁兼容》内容涉及标准解读、设计、测试、预测与仿真、材料研发及应用、电磁环境构建、静电放电、信号和功率完整性、先进技术的研究进展以及在应用方面面临的挑战、未来的发展方向建议等。以行业专家组成的编委会为期刊的技术内容、专业导向及权威性把关,为产学研用各方搭建一个公平、开放的交流平台,推动安全、电磁兼容相关技术和行业的发展。
《SAFETY & EMC》is the unique official publication (CN 11-3452/TM, ISSN 1005-9776) synthetically introducing the safety and EMC technology of electronic and electric industry at present in China, which is supervised by Ministry of Industry and Information Technology of PRC and sponsored by China Electronic Standardization Institute (CESI). 《SAFETY & EMC》 started the first publication  in 1989, it has maintained its characteristics in forward-looking, professional, practical and knowledgeable. Providing its readers with the latest policies and regulations, certification procedures, testing methods, as well as cutting-edge research technology, academic information and so on.  
《SAFETY & EMC》 contents  involve standard interpretation, design, testing, prediction and simulation, material development and application, electromagnetic environment construction, electrostatic discharge, signal and power integrity, research progress of advanced technology and challenges in application, and suggestions for future development direction. The editorial board that composed of experts provides guidance for the technical content, professional orientation and authority of 《SAFETY & EMC》, the purpose are to build a fair and open exchange platform for all parties, and promote the development of safety and electromagnetic compatibility related technologies and industries.
Contact Person:Shuhua Wang  王淑华
Tel.:010-64102630
Fax:010-64102617
E-mail: wangsh@cesi.cn; wangsh420@126.com
Shaanxi Hitech Electronic Co.,Ltd.
陕西海泰电子有限责任公司

陕西海泰电子有限责任公司(简称" 海泰电子",Hitech Electronic)创立于1997年,是中船重工科技投资发展有限公司和西安海泰科技有限公司及自然人股东共同投资,按照现代化企业制度规范运作的一家高新技术企业。
海泰电子专注于虚拟仪器、系统集成和电磁兼容三个业务领域相关技术的研究、开发与推广应用,目前各类业务的产品和服务已经广泛应用于船舶、航空、航天、电子和核工业等众多领域,在广大客户和众多供应商中树立了"测试测量与电磁兼容专家"的企业形象。
海泰电子恪守"客户的成功就是我们的成功"的经营理念,努力创新,不断地为客户提供专业、可靠的测试测量与电磁兼容系统解决方案,致力于将自身发展成为测试测量行业的全球化公司。
Shaanxi Hitech Electronic Co., LTD. (Hitech Electronic for short) was founded in 1997. It is a high-tech enterprise jointly invested by China Shipbuilding Industry Technology Investment and Development Co., LTD., Xi 'an Haitai Technology Co., LTD., and natural person shareholders, and operates in accordance with modern enterprise system.
Hitech Electronic focusing on the virtual instrument, system integration and electromagnetic compatibility of three business areas related technology research, development and application, the current products and services of all kinds of business has been widely used in ship, aviation, aerospace, electronics and nuclear industry, and many other areas, in the broad masses of customers and many suppliers set up "the electromagnetic compatibility & test and measurement experts" corporate image.
Hitech Electronic adheres to the business philosophy of "customer's success is our success", strives to innovate, continuously provides customers with professional and reliable test measurement and EMC system solutions, and is committed to developing itself into a global company in the test and measurement industry.
Contact Person:Xiaojie Li 李小杰
Tel.:(029)88220875, 88220876
Fax:(029)88220700
Mobile:13309280698
E-mail: info@haitai.com.cn
URL:www.haitai.com.cn
TDK (Suzhou) Co., Ltd.
TDK(苏州)电子有限公司

自1969年开发全球首个铁氧体型电波暗室以来,TDK的电波暗室技术不断满足了挑战下一代技术的机构和企业的热切期望与高规格要求。因此现在,我们的电波暗室受大家的良好评价和信赖支持。
为了发展绿色环保的电子技术,对于探求更高境界的EMC设计者来说,需要更加高效舒适的开发环境和更为方便的测试技能。为了满足这些要求,我们在已得到公认的"世界标准电波暗室"的基础上,对特性和性能进行充分地优化升级,尽力满足尖端客户的高要求。
Contact Person: Yijie Cao曹怡杰
Tel.:86-21-61962423
E-mail: eisblume.cao@tdk.com
The 33rd Research Institute of China Electronics Technology Corporation
中国电子科技集团公司第三十三研究所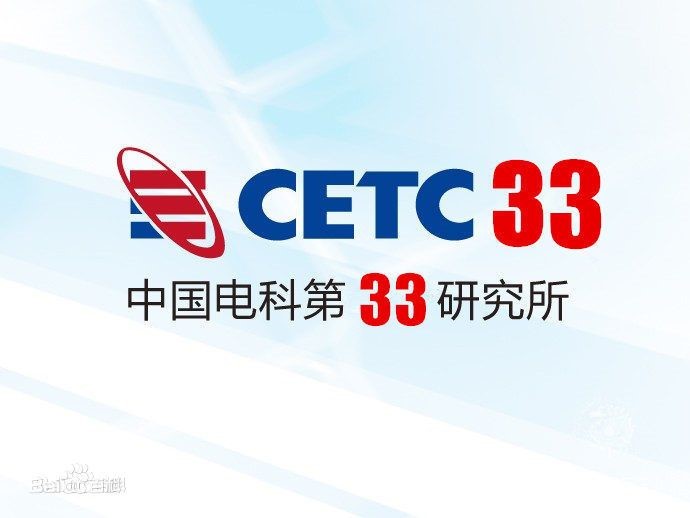 中国电子科技集团公司第三十三研究所(华北电磁防护技术研究所)成立于1958年,是中国电子科技集团直属的科研事业单位,位于山西省省会太原市科教文化区世纪大道长风街。是专门从事综合电磁安全防护技术的国家一类研究所,国家电磁防护专业技术组成员单位,主要研究方向为电磁安全防护技术、磁应用技术、电子信息系统集成技术、轨道交通测控技术等,通过GJB9001B-2009质量体系。本所现有3个学科(计算机应用技术、材料学、材料物理与化学)的硕士学位授予点。在我所建立了山西省信息安全及综合电磁防护技术研究生培养基地。工业和信息化部信息记录及防泄漏产品质量监督检验中心、中国计算机及信息处理标准化委员会柔性磁媒体分技术委员会和太原市钕铁硼工程技术中心设在本所。
全所现有职工1100余人,各类专业技术人员占70%,形成了专业齐备、人才梯次结构合理的技术队伍,形成了从材料器件到整机分系统研究的电磁防护技术科研生产体系。
主要产品有:电磁防护方舱系列产品,电磁屏蔽室、电波暗室、楼宇防护、磁屏蔽室系列产品,低辐射计算机系列产品,电磁防护机箱、机柜、机桌系列产品,电磁防护服、电磁防护眼镜,电磁屏蔽缝隙防护系列产品,电磁防护可视窗系列产品,电磁防护通风窗系列产品,电磁屏蔽化工产品系列,电磁屏蔽热缩管系列产品,导热材料系列产品,结构功能一体化电磁复合材料系列产品,吸波材料系列产品,新型高分子材料系列产品,钕铁硼磁性材料,存储技术,磁敏元件系列产品,党政信息网系统集成,信息管理系统,智能广播应急指挥系统集成,智慧城市系统集成,轨道交通车辆检修产品,轨道交通运行安全监控产品。
多年来,在上级机关和地方政府的大力支持下,取得各类科研成果300多项,获得各类奖项、专利一百余项,多项成果达到国际、国内领先水平,拥有电磁防护材料类、器件类、整机类专利证书,在国家各项重大工程中得到了广泛的应用。
The 33rd Research Institute of China Electronics Technology Corporation (North China Electromagnetic Protection Technology Research Institute), established in 1958, is a scientific research institution directly under China Electronics Technology Corporation. It is located in Changfeng street, Century Avenue, science, education and culture zone, Taiyuan, the capital of Shanxi Province. It is a national first-class research institute specializing in comprehensive electromagnetic safety protection technology and a member of the national electromagnetic protection professional technology group. Its main research directions are electromagnetic safety protection technology, magnetic application technology, electronic information system integration technology, rail transit measurement and control technology, etc. it has passed the gjb9001B-2009 quality system. The Institute has master's degree awarding points in three disciplines (computer application technology, material science, material physics and Chemistry). A postgraduate training base for information security and comprehensive electromagnetic protection technology in Shanxi Province has been established in our institute. The information recording and leak proof product quality supervision and inspection center of the Ministry of industry and information technology, the flexible magnetic media sub Technical Committee of China computer and information processing standardization committee and Taiyuan NdFeB engineering technology center are located in the Institute.
At present, the Institute has more than 1100 employees, and all kinds of professional and technical personnel account for 70%. It has formed a technical team with complete specialties and reasonable talent echelon structure, and formed a scientific research and production system of electromagnetic protection technology from materials and devices to complete machine subsystem research.
The main products are: electromagnetic protection shelter series products, electromagnetic shielding room, anechoic chamber, building protection, magnetic shielding room series products, low radiation computer series products, electromagnetic protection chassis, cabinet, machine table series products, electromagnetic protection clothing, electromagnetic protection glasses, electromagnetic shielding gap protection series products, electromagnetic protection visual window series products, electromagnetic protection ventilation window series products, electromagnetic shielding chemical products series, Electromagnetic shielding heat shrinkable tube series products, heat conducting material series products, structure function integration electromagnetic composite material series products, microwave absorbing material series products, new polymer material series products, neodymium iron boron magnetic materials, storage technology, magnetic sensor series products, party and government information network system integration, information management system, intelligent broadcasting emergency command system integration, smart city system integration, rail transit vehicle maintenance products, Rail transit operation safety monitoring products.
Over the years, with the strong support of higher authorities and local governments, it has achieved more than 300 scientific research achievements, won more than 100 awards and patents, achieved international and domestic leading levels in many achievements, and has patent certificates for electromagnetic protection materials, devices and complete machines, which have been widely used in various major national projects.
Contact Person:Jin  Song  宋进
Tel.:13633455686
Fax:0351-7041936
URL:www.cetc33.com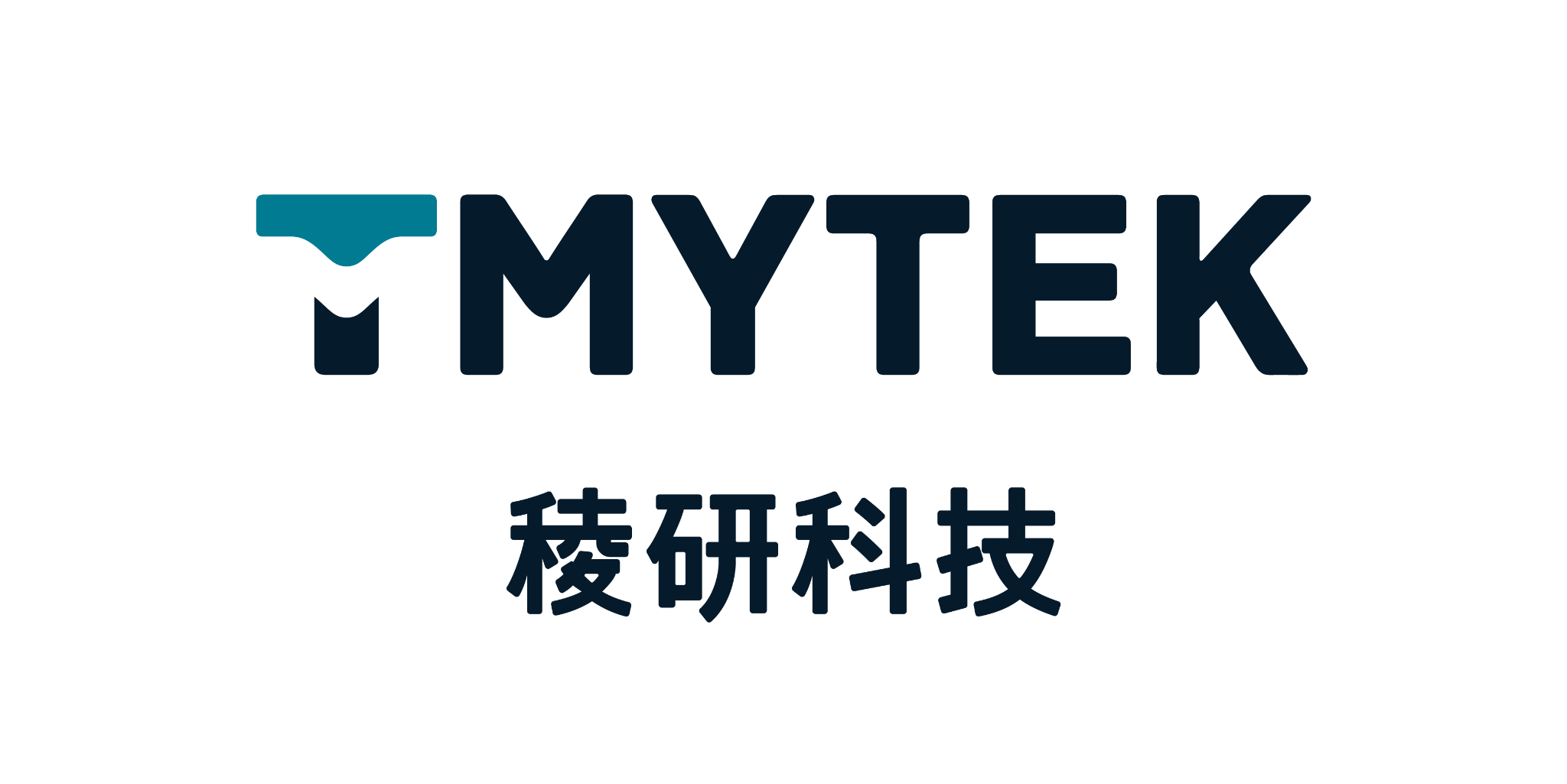 稜研科技 TMY Technology, Inc. (TMYTEK) 是 5G / B5G 与卫星通讯应用技术的创新者,致力为全球客户提供突破性的毫米波解决方案。TMYTEK 透过创新的技术改造毫米波射频前端,拥有最先进的天线封装 (AiP, Antenna-in-Package) 技术,实践毫米波阵列天线,打造通讯基础建设所需的阵列天线模组与主被动元件,以及独创的毫米波 OTA 测试方案,加快产品开发及量产测试的速度,并研发为 R&D 市场打造的波束成形开发与教学套件,已被全球顶尖研究所及 Fortune 500 企业采用。TMYTEK 希望透过毫米波技术缩短人们之间的距离,为生活与科技发展开创无限机会。
了解更多:https://tmytek.com/
TMY Technology, Inc. (TMYTEK) is an innovator and a game-changer that delivers the breakthroughs of millimeter-wave solutions in 5G/B5G and satellite communication applications to worldwide clients. As a leading technology developer, TMYTEK enables people's everyday life with better connectivity from our clients' products. By transforming the mmWave RF frontend with innovative devices, implementing phased arrays with modern Antenna-in-Package (AiP) technology, and redefining the OTA testing methodology, TMYTEK empowers industrial inventions to market faster. Together with our global partners and allies, we make historical firsts and positively impact society.
Learn more: https://tmytek.com/
Contact Person:Vincent Chen  陳峰    
Tel.:18726332292 
E-mail: vincent.chen@tmytek.com
URL:tmytek.com/
Foshan Lambda Technology Co., Ltd.
佛山蓝谱达科技有限公司 佛山蓝谱达科技有限公司是一家专注于为客户提供微波射频器件及电磁测量解决方案的科技型企业。公司坐落于佛山市博士和博士后创新创业孵化基地和南海区狮山镇华夏芯谷科技园,研发技术团队由多名教授、博士和硕士组成,核心成员均拥有十余年在无线通信领域的专业技术背景,理论功底过硬,研发经验丰富。目前公司的主要业务包括多种规格的微波暗室测试系统,低成本可移动毫米波测试箱,雷达测试系统,汽车整车测试系统,材料介电参数测量系统,毫米波相控阵天线的研发、设计(LTCC工艺制程),以及定制化天线研制(3D打印天线,透镜天线,低轨道卫星天线)等业务。公司依托佛山智能制造优势,立足大湾区,面向全国,致力于成为电磁测量技术的领先者。
Foshan Lambda Technology Co., Ltd. is a manufacture and trader, specializing in the research, development and production of microwave anechoic chamber solutions, the core members have more than 10 years of professional technical background in the field of wireless communication. At present, the company's main business includes a variety of specifications of microwave antenna test system, millimeter wave test chamber, radar test system, vehicle OTA test system, dielectric constant measurement system, millimeter wave phased array antenna design (LTCC process), and custom antenna development (3D printed antenna, lens antenna, low orbit satellite antenna) and so on.
Contact Person:Jiajun Liang  梁家军
Tel.:+86-13751043063
E-mail: vincent.chen@tmytek.com
Zhejiang Noyetec Technology Co., Ltd.
浙江诺益科技有限公司

浙江诺益科技有限公司(Noyetec诺益)诞生于美丽的钱塘江畔,是一家以产品技术创新为驱动的国家高新技术企业,杭州市政府科创型入库企业,拥有杭州市电磁兼容企业研发中心,EMC测试技术研究所,专业从事EMC电磁兼容&RF射频无线通讯解决方案(涵盖信息技术、RF射频&无线通信,5G天线微波、IC集成电路等),为客户提供完善的暗室设计建设、EMC&RF射频无线通信系统、CNAS认可咨询、EMC研发整改等服务,争做国际EMC解决方案一站式服务的领航者。
作为EMC国家标准化委员会委员单位、国家集成电路电磁兼容工作组成员,公司积极参与国内外EMC标准化工作,先后主导/参与起草国家标准二十余项,推动标准实施和行业应用。公司是业内领先的专业EMC&RF射频实验室解决方案供应商,拥有包括发明、实用新型专利、软件产品著作权在内自主知识产权30余项。
凭借多年研发生产和服务经验,积累了雄厚的技术实力,已为上百家客户提供了优质服务,客户包括:中国科学院、CQC中国质量认证中心、工信部五所、美的、大华、卧龙集团、荣耀、河南电子所、上海计量院、浙大、北航等众多著名检测机构,企业及高校。
诺益专注于电磁兼容领域,坚持稳健经营、持续创新、开放合作,在IC、信息电子、汽车电子、军工等领域已构筑了端到端的解决方案优势,为企业客户、高校、第三方实验室提供完善、高端、体系化的EMC实验室解决方案、产品和服务,并致力于让未来信息社会更可靠、安全,构建更美好的智能世界。
Zhejiang noyetec Technology Co., Ltd. (noyetec) was born on the Bank of the beautiful Qiantang River. It is a national high-tech enterprise driven by product technology innovation. It is a science and innovation warehousing enterprise of Hangzhou municipal government. It has Hangzhou electromagnetic compatibility enterprise R & D center and EMC Testing Technology Research Institute, Specializing in EMC electromagnetic compatibility & RF radio frequency wireless communication solutions (covering information technology, RF radio frequency & wireless communication, 5g antenna microwave, IC integrated circuit, etc.), providing customers with perfect darkroom design and construction, EMC & RF radio frequency wireless communication system, CNAs approval consulting, EMC R & D rectification and other services, striving to be the leader of one-stop service of international EMC solutions.
As a member of EMC National Standardization Committee and a member of national integrated circuit EMC working group, the company actively participated in EMC standardization at home and abroad, LED / participated in the drafting of more than 20 national standards, and promoted standard implementation and industrial application. The company is a leading provider of professional EMC & RF RF RF laboratory solutions in the industry. It has more than 30 independent intellectual property rights, including invention, utility model patent and software product copyright.
With years of R & D, production and service experience, it has accumulated strong technical strength and has provided high-quality services to hundreds of customers, including many famous testing institutions, enterprises and universities, such as Chinese Academy of Sciences, CQC China Quality Certification Center, five institutes of the Ministry of industry and information technology, Midea, Dahua, Wolong group, glory, Henan Institute of electronics, Shanghai Institute of metrology, Zhejiang University, Beihang and so on.
Nuoyi focuses on the field of electromagnetic compatibility, adheres to steady operation, continuous innovation and open cooperation, has built an end-to-end solution advantage in IC, information electronics, automotive electronics, military industry and other fields, provides perfect, high-end and systematic EMC laboratory solutions, products and services for enterprise customers, universities and third-party laboratories, and is committed to making the future information society more reliable and safe and building a better intelligent world.
Contact Person: Yicheng Wan 万益成
Tel.:135 8829 7072
Fax:0571-86836537
E-mail: info@noyetec.com
URL:www.noyetec.com