Keynote Speaker:  Prof. Donglin Su, 工程院院士, Beihang University
Title: Trends and Challenges of Electromagnetic Compatibility to Electromagnetic Safety
Speaker profile: Prof. Donglin Su is with the School of Electronics and Information Engineering, Director of Institute of EMC Technology of Beihang University, Director of Key Laboratory of Electromagnetic Environmental Effects of Intelligent System and Equipment (Ministry of Industry and Information Technology), and a Visiting Scholar with the Department of Electrical Engineering, University of California, Los Angeles (UCLA). Prof. Su also serves as the Chair of IEEE APS Beijing Chapter, the Deputy Chair of Antennas Society, Chinese Institute of Electronics, etc. In 2019, she was elected as Academician of the Chinese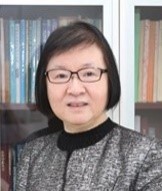 Academy of Engineering. Prof. Su has long been engaged in the research of electromagnetic compatibility and engineering application, and she leads more than 30 major projects in electromagnetic compatibility. She was awarded a first prize of State Technological Invention Award, two second prizes of National Science &Technology Progress Award. She holds 38 invention patents and published 72 scientific papers in peer reviewed international journals. Prof. Su enjoys the special governmental allowance from the State Council of China. She was awarded the titles of National Women's Pacesetter, National May 1st Labour Medal, Outstanding Young University Teachers in Beijing, etc.
Keynote Speaker: Dr. Xiaoning Qi Vice President (阿里巴巴集团副总裁), Alibaba Group
Title: Chip Design from Evolution to Innovation

Abstract:
In the era of Smart Everything, devices are getting smarter and everything is connected anywhere and anytime. Chip design is at the heart of the innovations that are changing the way we work and live. New applications, services, and workloads increasingly demand a different kind of chips which need to keep up with the evolving requets of organizations as they adopt the cloud and the edge computing solutions.
Speaker profile:
Xiaoning Qi is the Vice President of Alibaba Group. Previously, he held senior management and technical positions in companies such as Intel, designing integrated circuits and systems. He sits on the board of directors at several international organizations including RISC-V International Association, CHIPS Alliance, OpenHW, EEMBC, etc. He is a member of Global Semiconductor Alliance (GSA) Advisory Board, a member of GSA Asia-Pacific Leadership Council and GSA CEO Council. He has published more than fifty technical papers, a book, and has delivered over three dozen invited talks. He holds two US patents. Xiaoning received his Ph.D. degree in Electrical Engineering from Stanford University.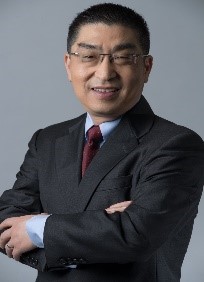 Keynote Speaker: Christina Geßner,  Vice President(副总裁), Rohde&Schwarz, Germany
Title: Mega Trends in EMC Testing
Abstract:
Complexities in modern electronics continue to grow rapidly in all markets – be it consumer, medical, automotive, industrial, aerospace or military. The interference-free coexistence of numerous electrical and radio products cannot be taken for granted. Only targeted measures for EMC testing & suppression can ensure a safer & more reliable connected world.
At Rohde & Schwarz, we work every day to deliver innovative test solutions in close collaboration with our customers, partners and standardization bodies. This key note will discuss the latest trends influencing EMC & interference testing & how to prepare for current & future industry challenges.

Speaker profile:
Christina Geßner is Vice President at Rohde & Schwarz, Germany, leading the spectrum and network analyzer, and EMC & antenna test departments in the test and measurement division. Previous to her current role, from 2004 until 2018 she held various positions in test and measurement at Rohde & Schwarz, initially in strategic marketing, followed by application development, product management, and product development. She began her career with Siemens mobile communications, representing the company as delegate to the 3GPP standardization process for UMTS and GSM/EDGE from 1998 – 2004. She holds a degree in RF engineering from the University of Hanover, Germany.